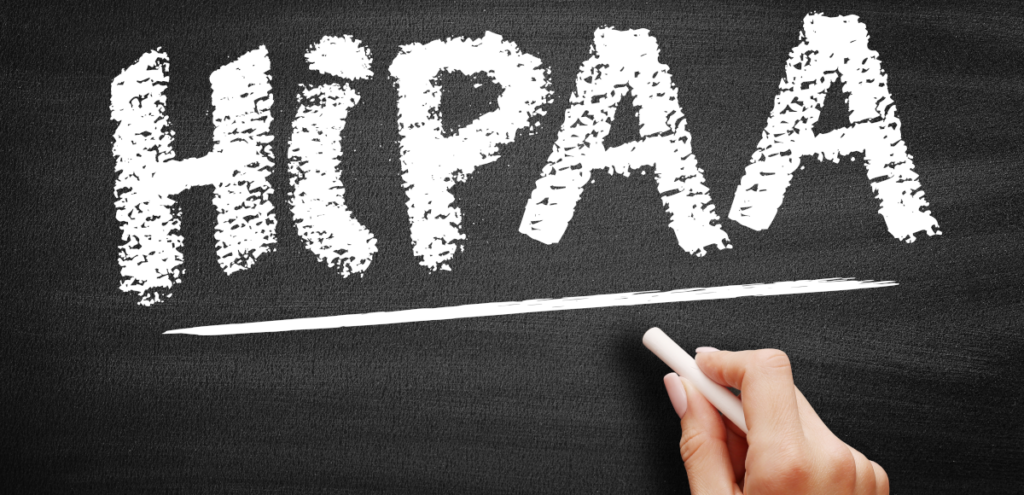 HIPAA compliance might seem like a complicated thing to do. It's not, really—but it does take some time and effort to get right. You need to understand the law, learn about your responsibilities as a medical practice or health care provider, and make sure that you're taking all the necessary steps to protect patient information.
One of the most common misconceptions we run into when meeting with a new client is the idea that HIPAA compliance is a destination, like a trophy or a degree; once you have it, that's it. You're done. You take your award and move on. HIPAA compliance isn't the destination, it's the path. HIPAA defines processes, procedures, and protections that must be in place to be compliant with the law. It defines how you must conduct business on a day-to-day basis and how you are required to respond to certain situations that may arise. The goal of HIPAA is to protect patient privacy, but it's also there to help your practice operate efficiently and effectively. It's not a static set of rules; it's an active process that needs to be maintained and updated as technology evolves, regulations change, and new threats emerge.
How to Get on the Path of Compliance: Find the Right Compliance Partner
When you're embarking on the journey of achieving HIPAA compliance, one of the best decisions you can make is to work with professionals who specialize in guiding healthcare providers through the process. These compliance partners have the knowledge and expertise to make the entire compliance journey as easy as possible for you. Let's take a look at the tasks you can expect your compliance partner to handle for you, from the initial consultation to ongoing support:
Consultation and Assessment: The first step is to consult with a compliance partner who understands the intricacies of HIPAA compliance. They will evaluate your current IT infrastructure, policies, and procedures to identify any gaps or areas that need improvement to meet HIPAA requirements. This assessment will provide you with a clear understanding of where you stand and what needs to be done.
Documentation and Policies: HIPAA compliance requires extensive documentation of policies, procedures, and safeguards. Your compliance partner will assist you in creating and maintaining the necessary documentation, including privacy and security policies, incident response plans, and employee training materials. They will help you ensure that these documents are comprehensive, up to date, and easily accessible for your staff.
Security Measures: Protecting patient information is a critical aspect of HIPAA compliance. A compliance partner will work with you to implement robust security measures to safeguard your systems and networks. They will help configure firewalls, install antivirus software, and enable encryption to secure your electronic protected health information (ePHI). They will also conduct regular security audits and vulnerability assessments to identify and address any potential risks.
Employee Training: HIPAA compliance requires that all employees receive proper training on privacy and security practices. Your compliance partner will develop customized training programs and conduct regular training sessions to educate your staff about HIPAA regulations, the importance of data protection, and how to handle sensitive patient information securely. They will ensure that your employees understand their roles and responsibilities in maintaining compliance.
Ongoing Support and Maintenance: Achieving HIPAA compliance is just the beginning. Your compliance partner will provide ongoing support to help you maintain compliance as technology and regulations evolve. They will stay up to date with the latest HIPAA requirements and proactively implement any necessary updates or changes.
Leveling Up: The Added Benefits of Working with an MSP Specializing in HIPAA Compliance
While there are many different professionals available to assist you with HIPAA compliance, partnering with an MSP specializing in HIPAA compliance offers distinct advantages. These MSPs possess extensive knowledge and experience in supporting healthcare organizations, enabling them to deliver comprehensive services that go beyond mere compliance. By working with an MSP, you not only receive guidance on your compliance journey but also benefit from cost savings, improved operational efficiency, and robust IT support.
One of the significant advantages of engaging an MSP is the convenience of having a single point of contact for all your IT, security, and compliance needs. This eliminates the frustration of finger-pointing and ensures a streamlined approach without any overlap in services. Consequently, you can maximize the value of every dollar spent, allowing your resources to be used efficiently and effectively.
Achieving HIPAA compliance doesn't have to be complicated or overwhelming. Choosing the right partner to get you on the path of success will make all the difference in the world.
---
Connexus Tech is your trusted provider of comprehensive IT services and consulting in the greater Phoenix area. Whether you're seeking further information on our offerings or eager to explore how we can tailor technology solutions to meet your specific needs, we invite you to get in touch with us. Reach out to us via phone or email, and our knowledgeable team will be delighted to assist you in harnessing the power of technology for your success.
---